Oil & Gas
Capital projects in the oil and gas industry are not for the faint-hearted whether for established operators or newcomers. Successful execution and rigorous risk management is essential to creating confidence and de-risking major investments.
Organisational knowledge from distributed global teams must be captured and learnings available to de-risk current and new projects given the similar challenges faced, and to create more predictable outcomes by leveraging collective organisational knowledge. Likewise, the opportunity to leverage our team's understanding of where to find the quick wins is critical for smaller players.
Our team has cross-functional leadership and implementation experience across all phases of the asset development lifecycle – exploration, appraisal, execution, operations, and decommissioning – as well as operating frameworks ranging from greenfield / brownfield, onshore / offshore, and owner-operated / partner-operated joint ventures.
Mining & Natural resources
Headquartered in Western Australia, we are at the centre of some of the world's most recognised mining operations; at the heart of innovation in intelligent automation and integrated and remote operations.
Our deep, tier-one experience in major and sustaining capital projects and across business support functions has given us the corporate and operational exposure and hands-on capability to bring leading, industry-specific innovation approaches to your business no matter the scale of your operation or the stage of the asset development lifecycle.
Whether expanding operations or optimising existing assets, right-sized intelligent technology solutions can improve project and program improvement capability, capital efficiency and competitiveness and create predictable outcomes, leading to long-term sustainable value.
Healthcare
Healthcare is an increasingly dynamic and challenging sector undergoing significant technological change, now further accelerated by the global COVID-19 pandemic.
In this challenging environment, innovation in healthcare applications which support human-machine collaboration, robotic process automation and virtual remote health service delivery have delivered value for organisations prepared to invest. Critical to these investments is a framework that identifies the opportunities that technology brings and where best to apply resources to deliver maximum returns.
Our team has direct exposure to leading technology transformations in the Healthcare sector – including intelligent automation solutions that have delivered significant improvements in resource allocation and revenue optimisation across the value chain with significant multi-site operations as well as smaller operators.
Utilities & Infrastructure
Infrastructure investment and digital transformation of the utilities sector globally continues to accelerate in scale and speed. These large-scale investments underpin the economic recovery from the pandemic in many countries, and more broadly are becoming critical in addressing the challenges of climate uncertainty.
Multi-year and multi-decade project timelines are commonplace and require a long-term view of complex decisions and the management of many people varied and changing stakeholder groups.
Capital investment and scenario planning over this time horizon is inherently high-risk and benefits from a structured and proven approach. In parallel, it is equally important to understand the opportunity for short-term business improvement and optimising current operations to lay the foundation for achieving longer term transformation goals.
We are experienced in addressing the challenge of balancing and integrating these competing priorities to deliver short term results and sustained, successful transformation.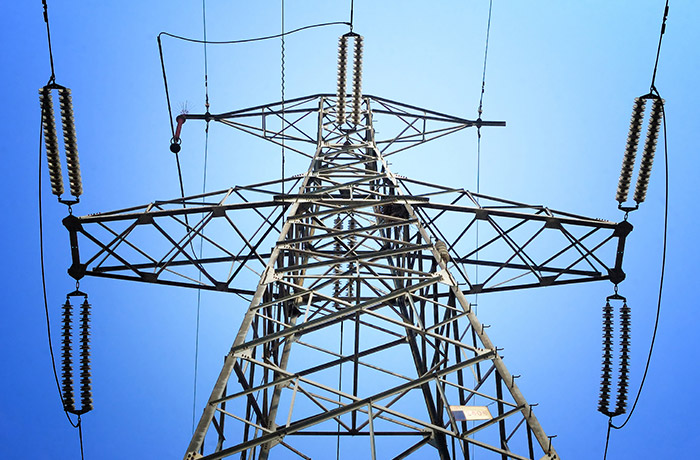 Engineering & Construction
Razor thin margins make even small performance and efficiency advantages worth pursuing in these highly competitive and complex industries.
With increasing margin pressure from clients and suppliers, leading EPC players tackling digital transformation are seeing improvements in both project profitability and client satisfaction. Our team has direct experience working with EPC businesses as suppliers and clients, giving us a multi-faceted perspective on how technology can improve competitiveness beyond project pricing.
Our hands-on experience gives us the confidence to advise on the right mix of technology and process improvement based on the scale of your operations. Balancing short- and longer-term opportunities effectively will increase internal project margins quickly and create certainty around strategy, planning and implementation through to benefits realisation across a range of planning horizons.
This comprehensive approach provides EPC clients all sizes the opportunity to differentiate their offering beyond project pricing and move to focus on total cost of ownership and supplier, contractor and stakeholder management and engagement.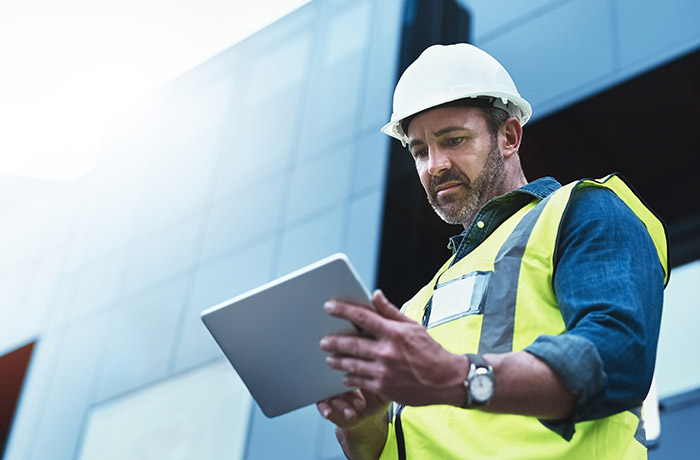 We've been there
The ProjectAI team is intelligent, professional and easy to deal with. I couldn't recommend them more.
Luke Wheat
Founder and Managing Director, Future Green