In successful projects... people are everything.
Did you know? All project success (and failure) depends on people.
With a single platform, you can now engage team members and stakeholders to discover important issues, collaborate on challenges and build on your strengths. Let people drive the success of your next project with Pulse.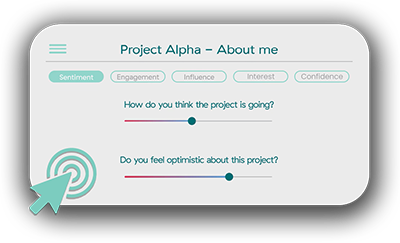 Discover a new way to connect with your team
Your team members and stakeholders can be anywhere – across the hall or on the other side of the globe. Provide a platform for your people to express how they think and feel about your project.
Find new areas of focus and bring people together to keep your project on track.
Successful projects start
with people.
The Pulse of every good project comes down to its people. Pulse can help you build an inclusive project team, embracing people with diverse perspectives and backgrounds, so everyone has a seat and a voice at the table.
Give them a
voice
When you give each team member a voice, you drive engagement, and ultimately propel performance. Regardless of where they are, or what their role is,. everyone has something to say and offer.
Are you ready to make your project a more rewarding experience for everyone?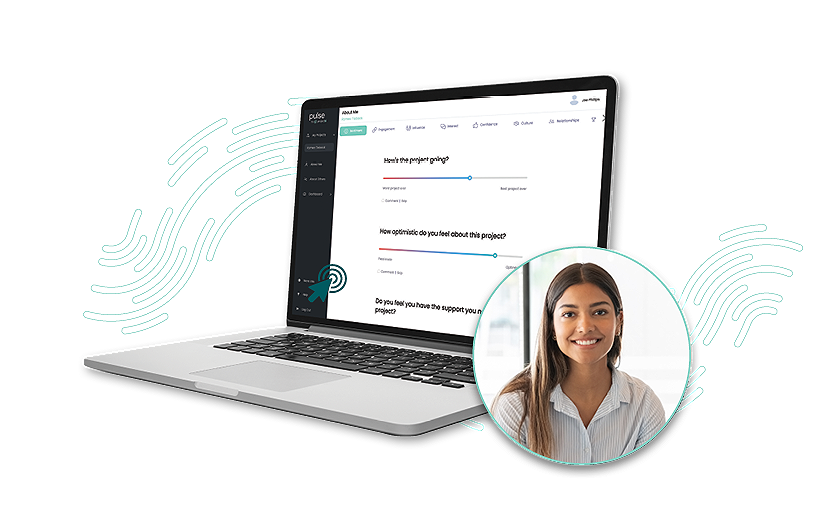 Build a new perspective
from perception
Empower your team to provide their own perspective of the people and issues that drive success.
Pulse creates a new way to find and monitor stakeholder sentiment.
Keep your finger on the Pulse of your project
Change is a part of any project, and people's thoughts and feelings change even more frequently.
Stay connected to sentiment using Pulse.
Change the conversation
Discover misalignment within the team, or with stakeholders; and collaborate to solve problems and manage issues.
Over
60%
of projects fail
Don't let your project become another statistic.
People are the root cause behind practically every project failure. Pulse was created to change that.
So, what are you waiting for?
Let's go!
If you're ready to connect and communicate with your team members in a whole new way… sign up today!